Its time to start enjoying the sun and your backyard with a divine outdoor kitchen – especially in this winter weather!  Divine have listed many of the benefits of a Divine Outdoor Kitchen for your home, a long with plenty of pictures for divine inspiration.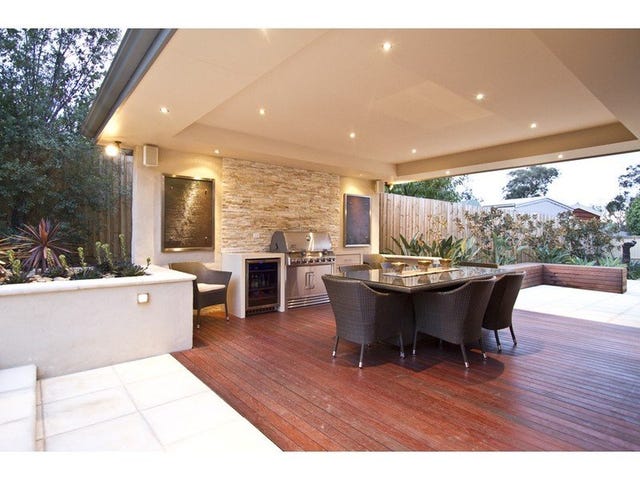 Summer is the time for backyard BBQ's and grilling; but a well designed outdoor kitchen should allow you to enjoy cooking outside beyond the summer months. Incorporating interior kitchen ideas to your outdoor setting is a great way to add versatility, value and fun to your home.
With so many different types of outdoor kitchens, designing the best kitchen for your family takes time to plan.  The divine team pros are fit and ready for the challenge to meet your every expectation.
Establishing the floor layout and material of your outdoor kitchen is key to building the foundation of your space. Be conscious of different weather climates that may occur as well as the overall weight of the appliances you are installing.
Another thing to think about with your outdoor kitchen is what size appliances will you need and how many.  You and your divine designer will need to consider how all of these appliances will fit within the design plan, how much room to allow for each, and how they will work with each other.
Just like your indoor kitchen, you will need places to put items on and plenty of storage.
Purchase appliances that will make it through both rain and sun. Stainless steel or ceramic appliances work great for all weather conditions, are very durable, and require low maintenance.
Make sure you incorporate features that really make this space the center of your summer.
Building a tall roof or pergola over your outdoor kitchen will allow you to enjoy cooking outdoors, even in the rain or extreme heat.

Divine Renovations is a leader in the home renovation industry and specialises in quality kitchen, laundry, outdoor kitchen and bathroom renovations in Brisbane, based on the Brisbane Northside with a mobile service covering all of Brisbane. A local family business, run by lead Designer Jim Attwood, who has been operating in the Bathroom Industry and Kitchen Industry in Brisbane Northside for many years. Divine Bathroom Kitchen Laundry exists to 'make renovating easy' for our busy customers.